Hello, everyone, welcome to
my radio program.
I'm very
happy to have you here.
I really want to know how you reached this program.
Some of you were the listeners of my web-radio program "Radio of Free
Speech", which aired from April, 2016 to the end of March, 2018. And
others may have known this program through my Twitter or Facebook.
I had a chance to talk with 25 guests in "Radio of Free Speech". The list
of the 25 guests at the end is for your reference.
These programs are kept in Archive, so you can hear them "whenever"
and "as many times as" you want at "free".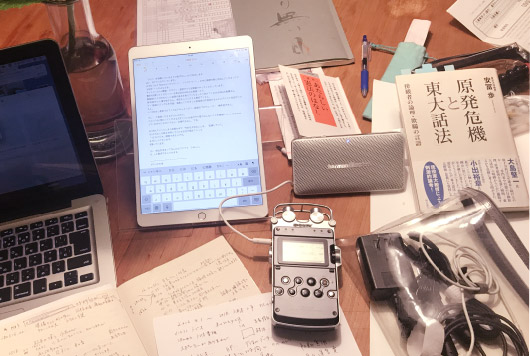 When I decided to finish "Radio of Free Speech",
I was firmly determined on one thing.
That was "I will make a radio program on my own and by myself".
There are many people who had a big change in one's awareness since 11th March, 2011, and had started to participate in "denuclearization" and/or "antiwar" activities.
I am one of them.
Earthquakes and Tsunamis are the acts of God/natural disasters.
However, the nuclear power plant accidents are man-made calamities, preventable accidents.
My awareness has been gradually changing since I heard "You, who have been duped, are also responsible for the incident" by Mr. Hiroaki Koide, the former assistant professor of the Institute for Integrated and Nuclear Science, Kyoto University,
I ask myself, how did I become duped ?
I noticed that sometimes the major newspapers, TV and radio stations report incidents that are not completely true, and "lies" and "truths" are sometimes interchanged in some campaigns by big sponsors.
On June, 2018, I launch a radio program,
"A Small Radio Station by Midori Kiuchi".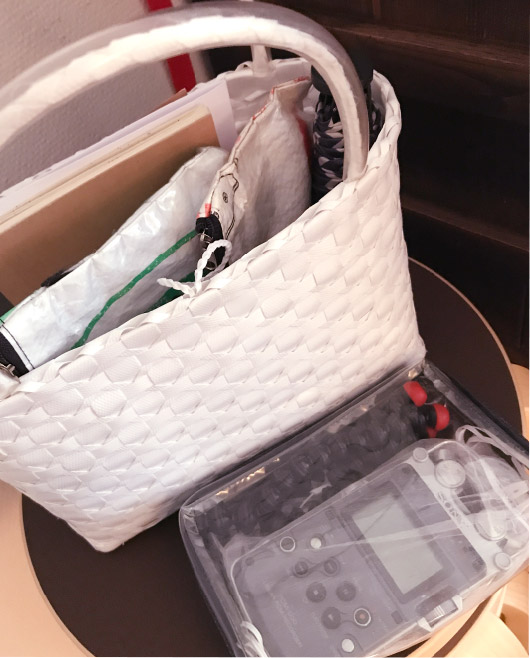 I will ask the people to whom I want to meet for appointments. If I can get to meet them, then I will go and record our conversation.
It is a radio station run only by myself without a studio and a crew.
During the era before TV, the entire family gathered and listened to the radio.
It was a time when it was hot in summer, cold in winter, and dark at night, the time of that special sensation and spiritual richness when people lived graciously in a polite manner. They listened carefully to something real and true, and were careful not to miss any details.
I hope to convey such nostalgic and gentle times to you.
One can only live one's life once.
Fatality rate of one's life is 100%.
At my age of 67, I started to think how many years were left for me.
That's why I decided to start my new venture.
It would be nice if you would visit "A Small Radio Station by Midori Kiuchi".
The kickoff guest is Mr. Hiroaki Koide, the specialist in nuclear power, and the former assistant professor of the Institute for Integrated and Nuclear Science, Kyoto University !
I'm so glad of his participation !
I can start my venture with great pleasure !
I must confess one thing as I feel embarrassed that I exaggerated too much on doing everything "by myself".
Yes, I have people helping me:
Firstly Mr. Naoki Nakagawa, the president of "un-T Factory" and the production team members in charge of this radio program. They take care of the system architecture, design and management voluntarily.
Mr. Seiichi Mizuno, the president of IMA Co., Ltd., provides financial support for operating expenses.
Ms. Yuki Tsukamoto and Ms. Yuko Hironaka, secretaries of IMA Co., Ltd., who help and teach me the basics of accounting and clerical work, of which I am without any abilities. Ms. Mari Kida for the English translation.
Ms. Yoshiko Hashimoto, a documentary film producer, who always cheers and encourages me.
Mr. Yuhsuke Kataoka, a musician, who composes the theme music and jingle and Mr. Sahara Yoshida, a pianist, who plays them.
Thank you. I appreciate all your support.
The new venture is set and I'm excited and happy.
Well, I am out for a stroll.